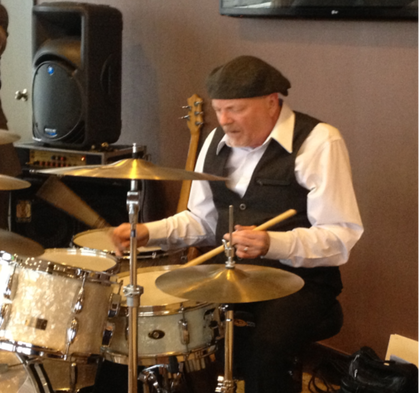 Randy has played drums for more than four decades, making his professional debut at 18 years of age with the Steve Adams Blues Band. Following a brief stint in college, Randy opted for education "on the road" spending most of his time traveling and performing with a variety of bands and show groups. Traveling throughout the U.S. and Canada included working in Las Vegas, Atlantic City, Chicago, and many other major venues. Randy has also performed in Aruba, Norway, Finland and Germany.

In the mid-80s, Randy settled in Dayton, OH and started to pursue his real love in music—Jazz. Randy has performed with an array of artists such as Grammy-winning composer, pianist and recording artist Bill Cunliff, and master bassists, the late Dave Carpenter, whose credits include Buddy Rich and Peter Erskine. Randy also played with recording artists Randy Villars, Tony Monaco and Doug Simon (Jack McDuff). From 2003 to 2010, Randy was the house drummer at The Crowne Plaza Hotel in Dayton, OH, performing with a variety of artists.

After years of professional musicianship as a sideman, Randy has moved into the leadership role with the Randy Fankell Jazz Band (debuting in October, 2012) and has had numerous performances at Wright State University and the Crowne Plaza Hotel, Dayton, OH.


​

---

CONTACT:
(937) 602-1012